How about a controversial and slightly naff pun as a post title? I thought it was particularly apt, as the temperature in England has plummeted and made me realise that Summer has officially left the building, meaning knits, layers and sensible outerwear is needed. No longer will just a denim shirt suffice. The lack of a decent neck covering made me determined to produce this circular scarf as soon as possible and many hours were spent frantically knitting while watching back to back episodes of Glee and good old X factor. In total it took 4 days to make unlike the lost
original
, which took months due to forgetting how to purl and running out of supplies. I had to compromise on the yarn, as my budget didn't stretch to super soft alpaca at £12 a ball, but I'm happy with this wool mix meaning that I got the four balls I needed for around the same price! American Apparel, eat your heart out...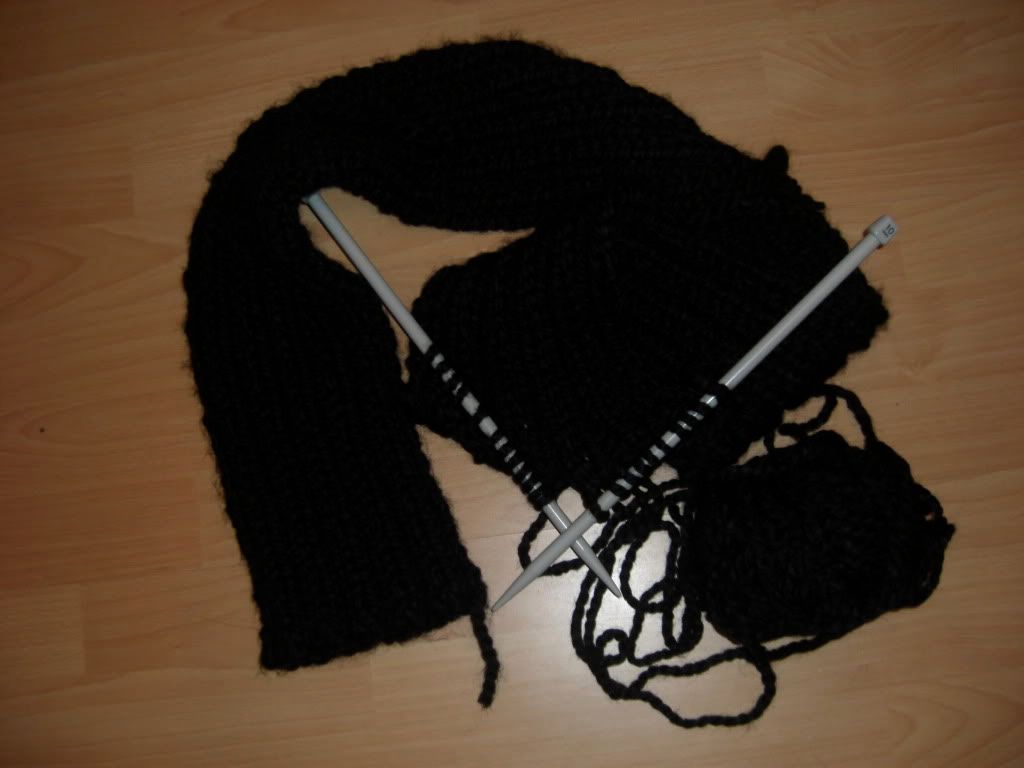 I know I go on about knitting quite a bit...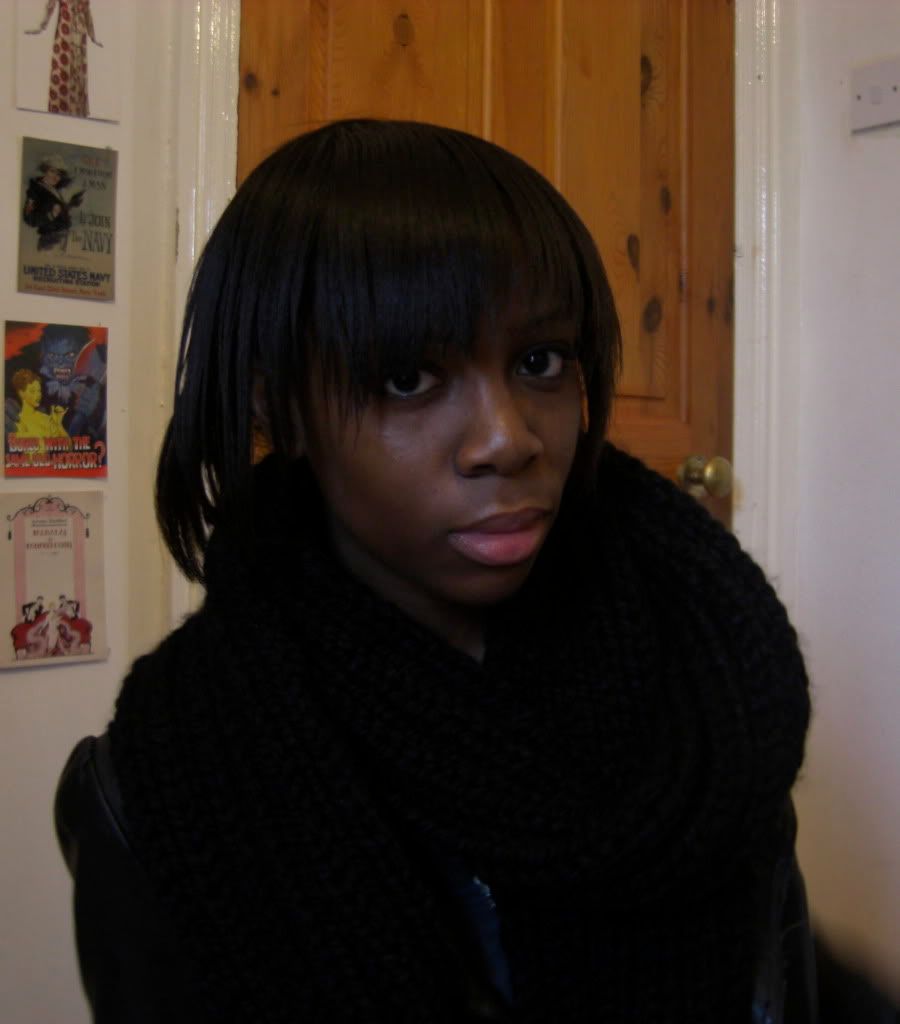 Let's hope I don't lose this one; I shall be holding onto it for dear life.
The first project that most people start with is a scarf; I remember that my first offering ended up ridiculously long and somehow grew wider and wider! If anyone's interested in knitting this one, I could post a tutorial, as it's a really nice shape that keeps you warm in silly temperatures. Maybe a bloggers knitting group is in order?

It's still 68 days until I go off to the States, but I'm already thinking about packing and how to edit my wardrobe. Buying new things really doesn't help...
Speaking of knits,
Uniqlo
has some really tempting pieces that are simple yet easy to make your own and layer up. I know I shouldn't be doing any major shopping before moving to New York, but I feel like a slightly more sophisticated look is in order (short hemlines may not always be appropriate in the office environment) and this
J+
Jil Sander cardigan would be perfect to smarten things up a little. I'm not sure which neutral tone to go for, either dark grey or navy. Any ideas?
Still looking for a coat! I'm a bit too fussy...

Follow on bloglovin...