As it's getting a lot chillier, I thought it'd be a good time to post the
Circle Scarf
tutorial. The circle has quickly become my favourite kind of scarf, as not even the most determined gust of wind can separate it from your neck and there are numerous ways to wear it. It's a simple 2x2 rib pattern, as you only need to know how to knit and purl and recognise the stitches to keep everything consistent. After a few rows, the pattern makes a bit more sense...
Diagrams taken from a really old book, the Readers Digest 'Complete Guide to Needlework' More general knitting advice here.

I bought my yarn
here
. Alternatively you could double up thinner 4ply yarns or even mix different shades of the same colour for a marl effect. It's best to do a tension swatch to check the knitting is neither too tight nor too loose. As a rule, 10 or 12mm needles work well with the yarn I specified.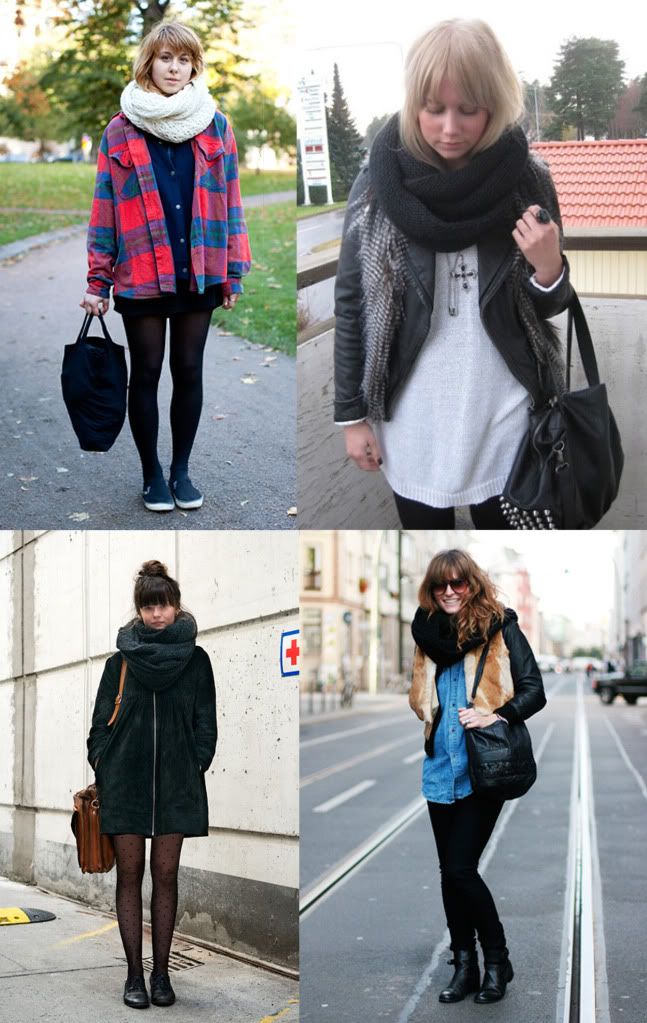 Some more circle scarf imagery for you all; I'd really like to get creative with different stitches when I make my next one, as the possibilities are endless, just as long as you join it together when you finish. Sources Hel Looks; Fashion Girl; Copenhagen Street Style; Glamcanyon
I'd love to know how you get on if you make this and let me know if you have any questions or suggestions. My next aim is to knit one in moss stitch, but I'll be saving that one as a little project while I'm across the pond. I hope it all makes sense!