There are some days when you just want to throw on a t-shirt (a.k.a Sunday) and
Wildfox Couture
covers just that. I'd become aware of the brand through many a late night
Asos
visit and was drawn to the more ambiguous designs, so was delighted to be invited along to the press day to find out more. Of course there are many celebs that are fond of these t-shirts, but that's not really what floats my boat, what I liked were the faded retro designs and longline shape making them the perfect length to wear with leggings.
The brand doesn't have a clear Summer collection, but there can be subtle differences in the illustrations for the seasons. There is a strong 80s influence in the latest collection, reminiscent of icons such as early Madonna and films like Thelma and Louise, and although I might have been non-existent during this time, the rebellious spirit is captured and made relevant for today. I spent the afternoon admiring the supersoft quality of the tees and picturing myself wearing them in sunny L.A, strolling along the 'sidewalk' with my chihuahua, before remembering I was in cold, rainy London and would need to layer them up to stay in good health. I'm aware that at £60, the price is a lot higher than a typical t-shirt, but these would be an ideal present to request for Christmas or a birthday (or you could just wait for an ASOS discount code like me, as I'm rather fond of this
design
).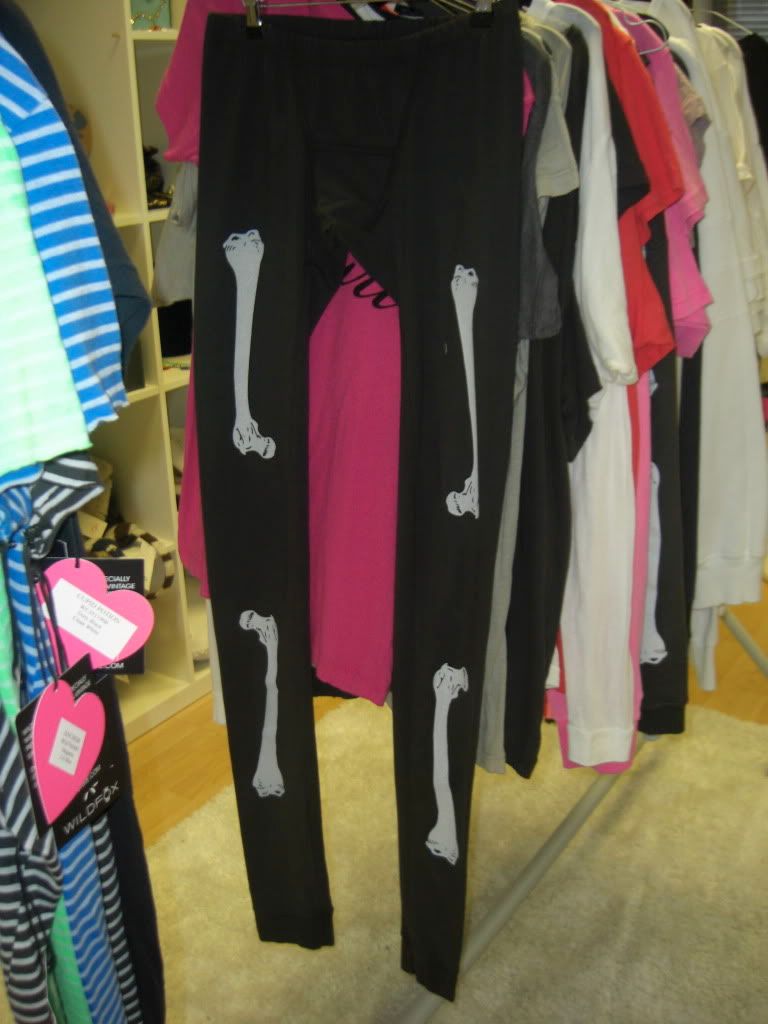 I hope they do more with leggings; these have an intriguing gusset detail, but it's the skeleton pattern that really excites me.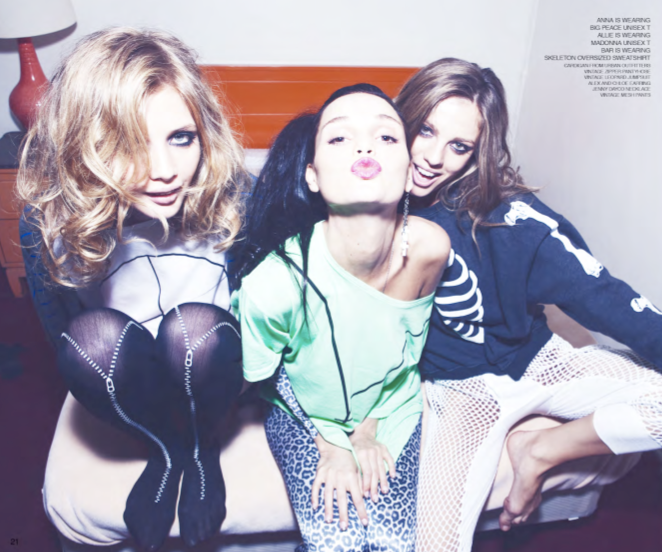 Wildfox also has a rather nice blog here
The lookbook styling also proves that a lot can be done with the humble t-shirt and you could really make them your own with crazy leggings, printed high-waisted skirt or just a pout. I'm also in love with the zipper tights in the first picture and how the motifs clash, yet somehow work with all the other styling elements going on. There's definitely a tee for everyone in the collection (and maybe about five for me)! Which one's your favourite?

One more exciting press day to go this week, I'll keep you posted...
Don't forget the Aussie competition
below
...
Follow on bloglovin...