It amazes me that you can get a Hello Kitty debit card! In the UK you would have to pay for any kind of customisation, but here there's a whole book of options including Betty Boop and the 'I heart NY' logo. Sure it has a blurry picture of my face on, but the cuteness of the card makes up for it and it is far nicer to look at when I'm constantly bankrupting myself.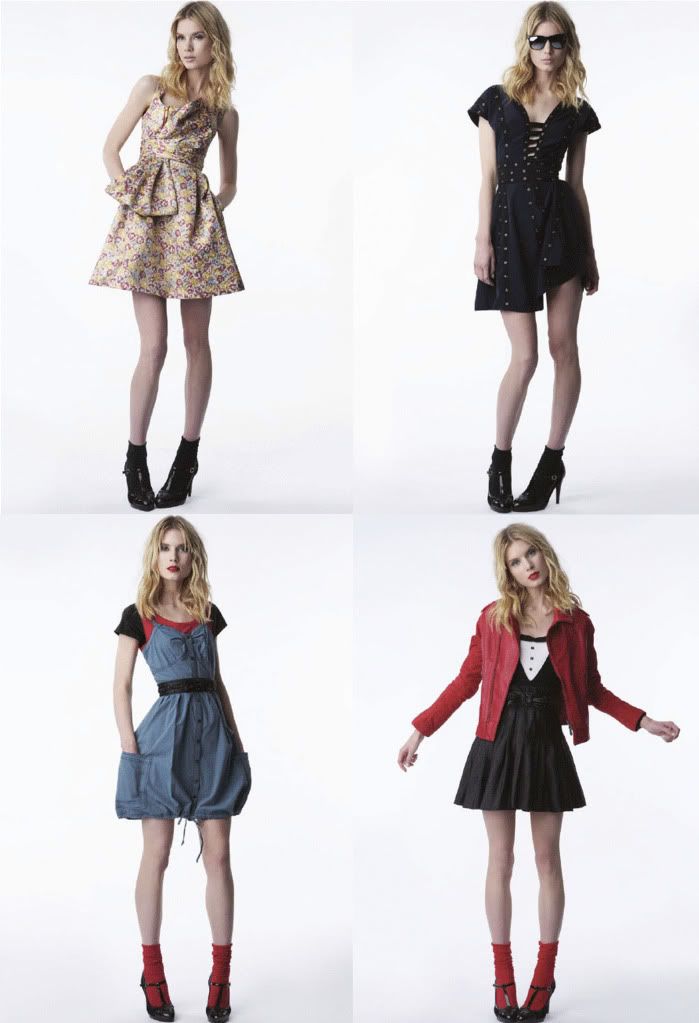 2. Target collaborations

As I totally missed out on the
Rodarte collection
, I'm giving myself plenty of time to figure out how to get to my nearest store to snap up the Zac Posen bits in April. I love the clashy print of the bow dress and am willing it to somehow suit me, but I have plenty of back-up options like the casual chambray number and
trompe l'oeil
bodysuit. In case II get lost trying to find a Target, there's always the
Rag and Bone diffusion line
to covet.
3. Crazy snack packs

I seem to have adopted a weird obsession with these. Trail mix doesn't sound particularly appealing but it's extremely more-ish, a mixture of sweet and spicy. I also love my Reeses pieces, similar to M&M's but with peanut butter inside and was delighted to find a supersized version that you can't get in the U.K. Both packs have severely reduced in size since this photo was taken.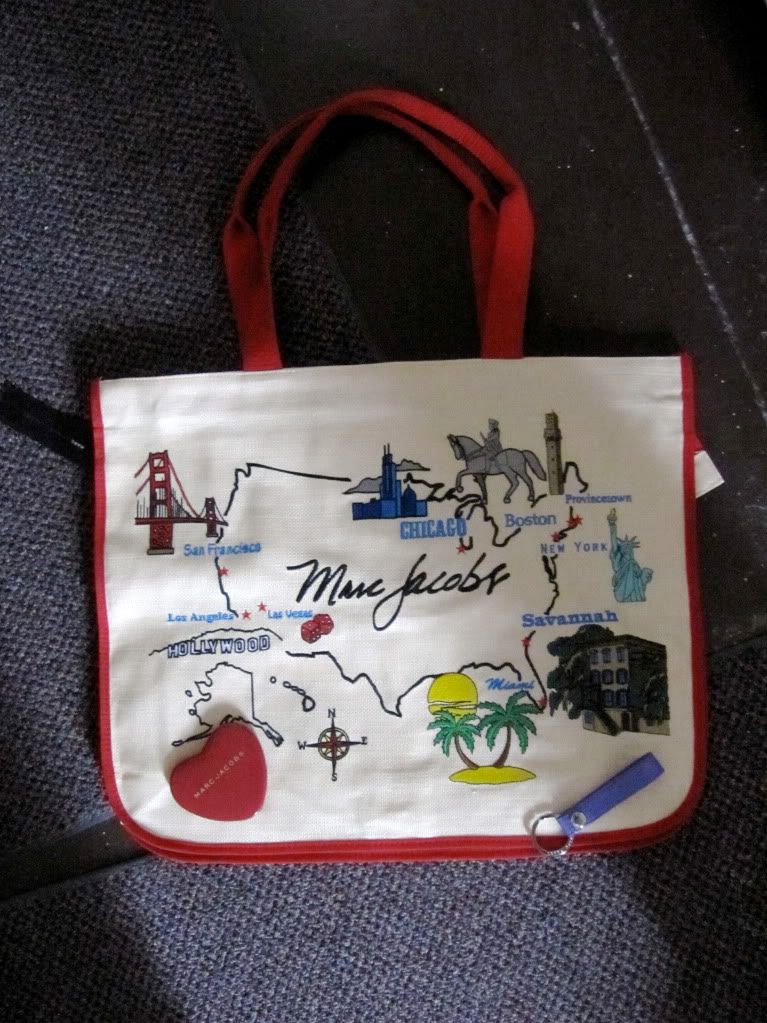 The heart mirror and keychain were impulse buys, it's like a sweet shop
My ten dollar necklace to mix in with various others


4. Cheaper bits and bobs

I queued up for the
Marc by Marc Jacobs store
on Bleeker Street like a crazy person, and bought a random selection of items in the frenzy. I've wanted the retro USA bag ever since I wandered into the London store after my visa interview but thought I'd best save myself until I could go where it was cheaper, at least I think it was. I'm trying to think in dollars now to stop myself freaking out constantly at seemingly inflated prices but I can't help the odd conversion at times. The mystery* tax added at the till also doesn't help but I've realised that clothing/shoe purchases under $109 are tax free in Manhattan, giving me the excuse to buy more clothes and nothing else.
I love the neat little packets
I also think
Uniqlo
works out slightly cheaper, though I had to get my tights fix from there regardless of price; I've never seen so many colours! The Soho store is amazing with so much stock and a great buzz (there was a constant queue for the +J collection, so I didn't get a look in), in a futuristic kind of setting. I picked up another HeatTech top, bringing my total to 5 and I'm tempted to buy a
parka
for
this sort of look
when the chill starts again.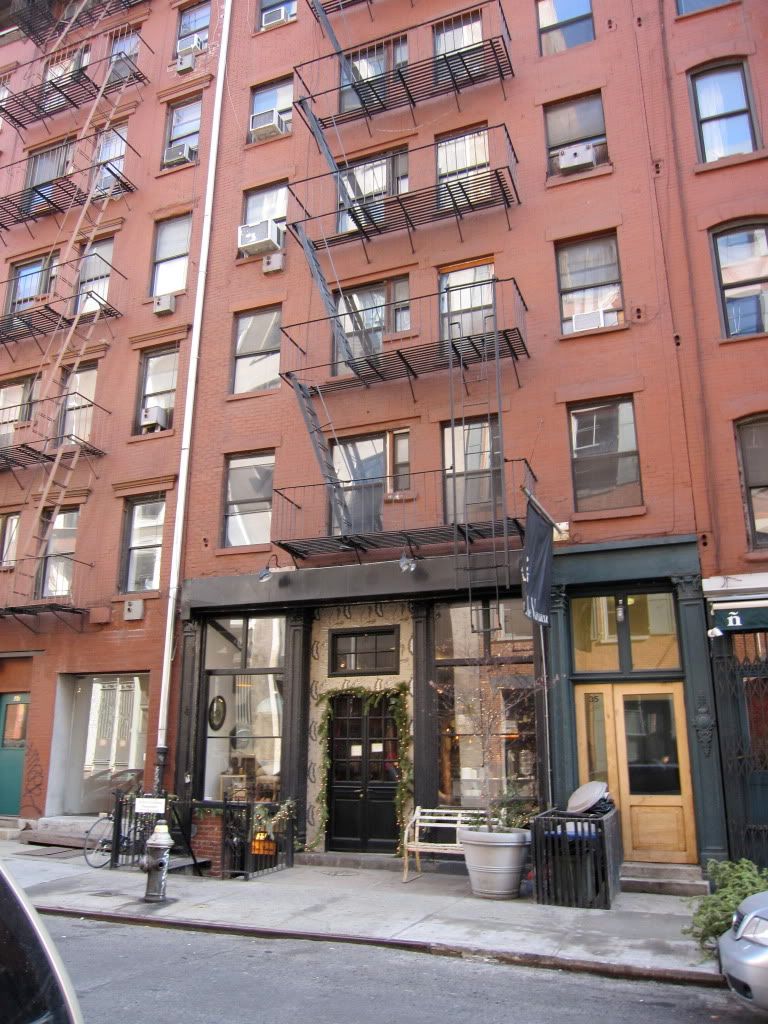 I didn't really have a picture to go with this point, so I decided to put up another photo I took of an external staircase. I'm getting quite obsessed and inspired by them...
5. Accent adoration

I never thought my South London tones were particularly interesting, but over here I get constant comments about my accent, bringing about random subway conversations and me moaning about the lack of the word 'queue' to anyone who'll listen. I guess in the U.K, we are so used to American accents because of tv and film, that we don't really bat an eyelid but here I guess there's a novelty element. It's quite easy to pick up the intonation at times but I'm confident that I won't be returning with a Peaches Geldof style
transatlantic twang
and will stay a Londoner at heart.
More photos added to the
Facebook page
, including my Topshop despair, glorious mussels and some more staircase action.
*I call it mystery tax because I fail to work out 8.75% of anything and am constantly surprised
.
Bloglovin
Facebook
Twitter