Apologies as this is slightly late, but I've finally compiled my outfits of last week. As I hinted in my last post, there was some kind of 30 degree heatwave in New York (which is far from the case now) but unfortunately I spent most of the time at work, rather than lazing in the sunshine. Still, the legs were out in full force and I again had to figure out some office-appropriate looks. I received a comment in the last place asking where I worked; I'm interning at a knitwear manufacturing company and there's a mixture of creative and (mainly) smart-casual styles. I'm not sure how smart I am, but I'm definitely trying to experiment and create new combinations for the changing season (and the temperamental air-conditioning). How's the weather treating you where you are?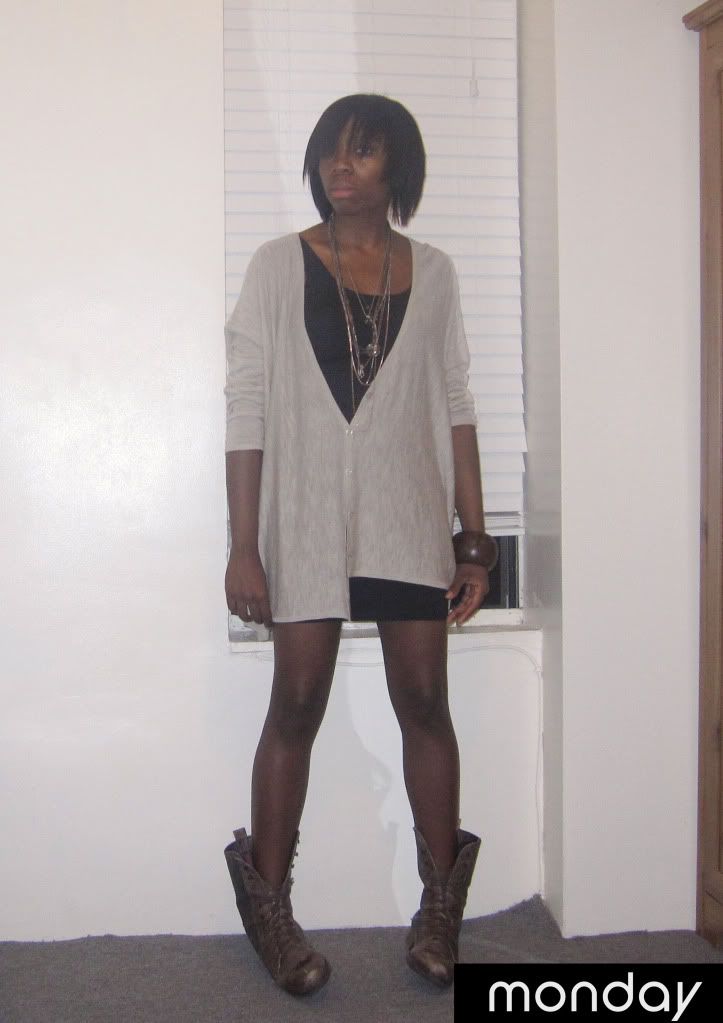 Cardigan, Dress - H&M
Jewellery - Topshop
Boots - Steve Madden
This is the result of an Easter Sunday H&M spree; a new boxy cardigan and a long body-con vest to wear underneath.
.
Shirt - Primark
Dress - Forever 21
Lace Bandeau - Urban Outfitters
Lace Shorts - H&M
Boots - Steve Madden
Necklace - Pema boutique
Bracelet - Topshop
Is it just me, or is anyone else's Forever 21 clothing prone to shrinkage? Luckily I had the trusty lace shorts to wear underneath my striped dress, but I'd better be careful when washing as this could soon become a top!
Lace top - New Look
Tank, Shorts, Jewellery - Topshop
Sandals - Steve Madden
Slightly frazzled expression = another hot day.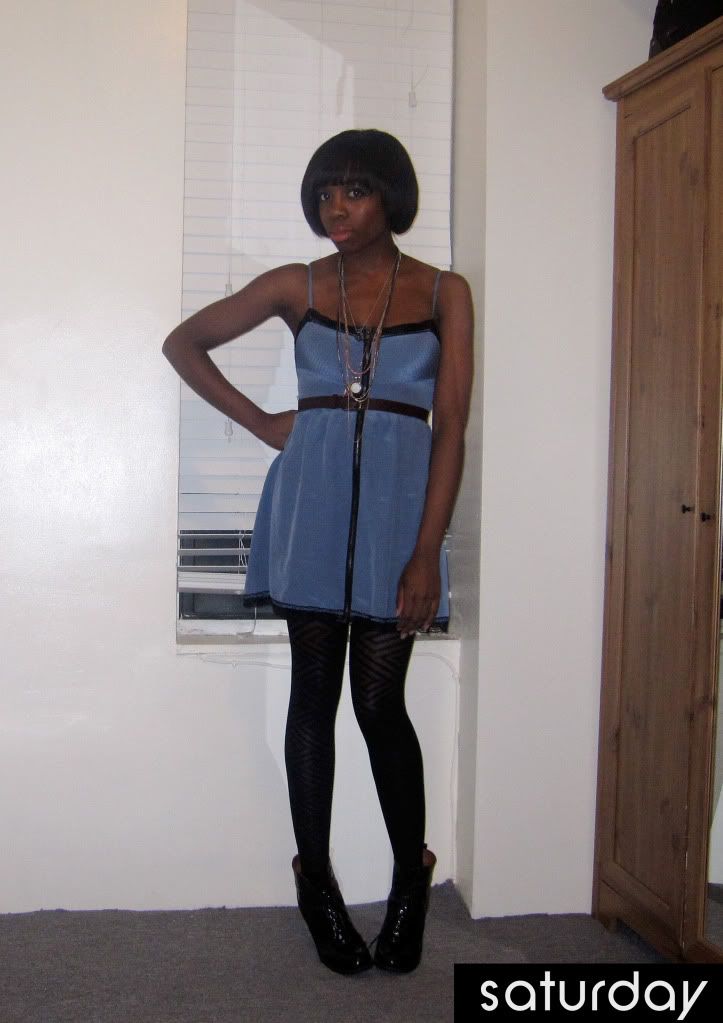 Dress - Forever 21
Necklaces, boots - Topshop
Tights - Target
I finally had a much needed haircut (my fringe was getting out of control) and stopped by
Target
on the way to pick up some tights I saw
here
, to continue my sheer tights addiction. This is one of those evening outfits; I normally buy a lot of casual stuff but this silk dress is one I seem to fall back on for night-time.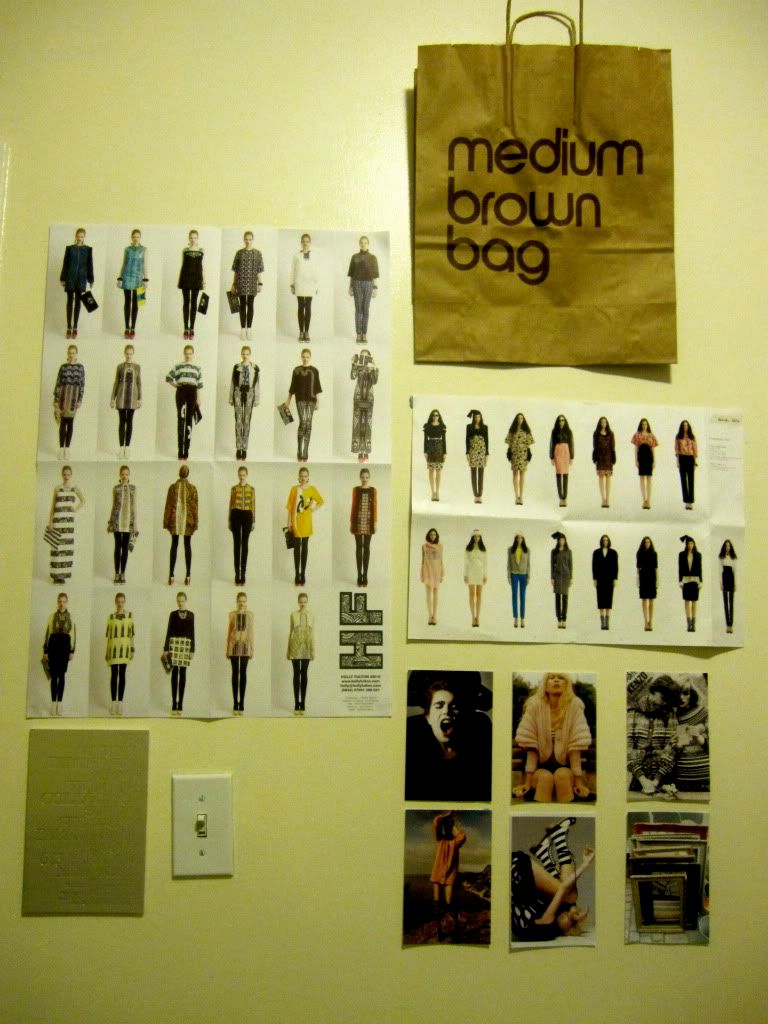 I've been doing the typical studenty thing and sticking stuff on my walls (my Mum posted over some super strong Blu-Tack) to brighten up my temporary accommodation. In the first photo you can see some of the lookbook images I picked up at the
London Rooms press day
and in the second I have my collection of NYC business cards. I've been trying to pick up a card whenever I visit an interesting shop or restaurant, just as a memento for the eventual scrapbook I will create. I'm also trying to (slowly) put together a Google Map of New York (
here's an example of another blogger's finished version
), to help anyone planning to visit in the future. I don't know why I'm thinking about the end of my time here, I know I have a few months left but time is going too quickly; I want to stay forever!
Follow on